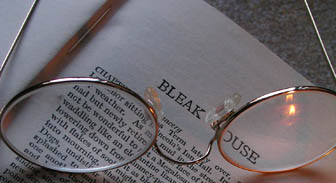 Kentucky has produced its fair share of successful authors, a number of whom achieved huge critical and commercial fame. In addition, the Bluegrass State is the birthplace of many well-known and critically influential literary scholars.
Writers
Robert Penn Warren achieved literary immortality with his hugely successful, best-selling novel All The King's Men, which won him the Pulitzer Prize. Born in Guthrie in 1905, Warren helped form the Southern Agrarians, an influential writers group, during his undergraduate years at Vanderbilt University. Though they gained a reputation for their promotion of Southern conservative populism, Warren began to distance himself from this conservative mentality. He became a strong supporter of the Civil Rights movement and published a well-received book, Who Speaks For The Negro. Warren served as the Library of Congress' Poet Laureate from 1944 to1945, winning the Pulitzer Prize two more times for works of poetry, Promises: Poems 1954-1956 (1958) and Now and Then (1979). He was named a MacArthur Fellow in 1981. Along with fellow Agrarian Cleanth Brooks, Warren also co-authored the seminal textbook, Understanding Poetry, and its follow-up, Understanding Fiction.
Though perhaps lesser-known to modern audiences, Jesse Stuart was an exceptional writer of short stories, poems, and novels. His 1934 collection of sonnets, entitled Man with a Bull-Tongue Plow, earned vast praise, with comparisons to Walt Whitman's Leaves of Grass. Stuart became the Poet Laureate of Kentucky in 1954; he received a similar award from the American Academy of Poets in 1961. In 1974 he was named by Gale Research as one of the top 44 novelists of the first half of the 20th century with high critical acclaim.
The inventor of Gonzo journalism, Hunter S. Thompson was born in Louisville in 1937. A member of the Athenaeum Literary Association, Thompson began to develop his talent for writing while in high school. This skill carried over into his military career, where he wrote for The Command Courier, the newspaper of Eglin Air Force Base. Discharged in 1958, Thompson began a series of odd jobs, all the while writing articles on the side for magazines and newspapers as varied as El Sportizo (San Juan, Puerto Rico), The Middletown Daily Record, and Rogue magazine. He began his full-time career as a writer with the National Observer in 1962. Thompson gained fame for his 1966 book entitled Hell's Angels: The Strange and Terrible Saga of the Outlaw Motorcycle Gangs. He spent two years living and riding with the gang, and received a vicious beating when they suspected he would be making a profit from the book's publication.
He is best known for his ground-breaking book Fear and Loathing in Las Vegas. Called by The New York Times "by far the best book written on the decade of dope," its success propelled Thompson to write a kind of sequel, Fear and Loathing on the Campaign Trail,'72, a coverage of the 1972 presidential campaign. In 1998, the film version of Fear and Loathing in Las Vegas, starring Johnny Depp and Benicio Del Toro, appeared in theaters. The film garnered mixed reviews, but it sparked a re-interest in Thompson's work.
Though born in Annapolis, Maryland, Barbara Kingsolver was raised outside of Carlisle, Kentucky, living a solitary life she claimed helped beget an "elaborate existence of the mind." In 1988, she released her first novel, The Bean Trees. Some of her more famous works include Homeland and Other Stories, Animal Dreams, and The Poisonwood Bible. The latter novel was a finalist for the Pulitzer Prize and the PEN/Faulkner Award. She was the recipient in 2000 of the National Humanities Medal by President Bill Clinton.
Stephen Gaghan was born and raised in Louisville, attending Kentucky Country Day School, where he was expelled days before graduating. This early setback didn't deter his writing career – he would go on to win an Academy Award for his screenplay for 2000's Traffic. He also wrote the screenplays for Rules of Engagement, The Alamo, and Havoc, as well as writing and directing the films Abandon and Syriana, which earned him an Academy Award-nomination for Best Original Screenplay. Gaghan also won an Emmy Award for co-writing the NYPD Blue episode entitled Where's Swaldo.
Wendell Berry, a well-respected novelist and poet born in 1934 in Henry County, attended the University of Kentucky, earning a Bachelor's and a Master's degree in English. He would later return to the United Kingdom in 1964, teaching creative writing for 14 years. In 1977, he resigned, but he returned to teach from 1987 to 1993. He's known for his Port William fiction, a sequence of novels and short stories that all revolve around the fictional town of Port William, Kentucky. The short stories were collected in the 2004 work That Distant Land. His most well-known Port William novel, Hannah Coulter, was published in 2004. He is the recipient of numerous awards, including the Jean Stein Award, T.S. Eliot Award, Thomas Merton Award, the Aiken Taylor Award for poetry, the John Hay Award, and the Art of Fact award for non-fiction. In 2000, his Selected Poems of Wendell Berry was awarded the Poets' Prize, and Kentucky Monthly awarded him with the honor of Kentuckian of the Year in 2006.
Scholars
Along with great writers, there are a number of scholars that hail from Kentucky as well. Cleanth Brooks and Thomas D. Clark are two of the most well-known.
Along with Robert Penn Warren, Brooks was a part of the Southern Agrarians. While Warren's work took a literary bent, Brooks developed a sterling reputation as a scholar and critic. He received extraordinary attention for his development and founding of New Criticism, a movement which sought to examine texts solely on the basis of what was there, ignoring external influences of historical, biographical, or cultural considerations of the writer. While a decidedly influential movement, it gained more attention, perhaps, for the amount of critical reaction to the movement. Post-structuralism, in particular, argued that one cannot isolate a text from the external concern surrounding it – that a text is a product of the environment in which it was produced, and to attempt an isolationist analysis would be flawed from the start. Regardless, New Criticism became regarded as one of the seminal founding pillars of modern literary analysis.
Thomas D. Clark was vital to the development of the University of Kentucky's History Department, devoting 70 years of his life to the expansion and preservation of historical knowledge of Kentucky. Beginning his tenure in 1931, he led the charge to preserve Kentucky's historical heritage through the preservation and collection of period documents and writings. He is quoted as saying, "A community without a sense of history is not a community at all." In 2005, the year of his death, the Kentucky History Center was renamed the Thomas D. Clark Center for Kentucky History, honoring his vital role in the maintenance of Kentucky's past and heritage.
Kentucky's vast legacy of writers reminds us that a state's inhabitants are what truly define that state. The critical and commercial, literary and scholarly success enjoyed by so many authors indicates that Kentucky continues to inspire and propel writers to new and greater heights.
Print this Article